Surgical
Clearance
If you require surgical clearance, please call (321) 732-6013.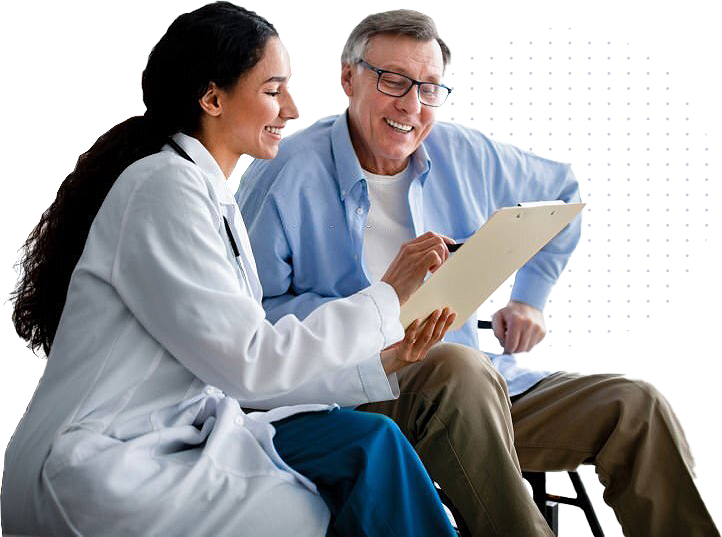 We Are Here to Help Your Patients
As our shared community grows, our patient encounters continue to rise. We pride ourselves on providing outstanding care to all patients. We also respect and value your relationship with each of your patients, which is why it is our top priority here at SWCVA that your patient returns to your office having had a positive experience. Open communication between physicians is invaluable for patient care, so we work diligently to provide a thorough consultation report to referring providers, including primary care physicians.

We are driven by outcomes, providing the transparency of critically needed data metrics and decreasing healthcare costs and waste while increasing overall patient satisfaction. Operating on NEXTGEN and actively participating in the healthcare exchange allows us to work seamlessly and efficiently. You will receive full reports on your patients immediately following their appointment. Your partnership is paramount to our continued success, and we welcome coordination of care.

Refer a Patient
Do you have a patient you'd like to refer to our care? Get in touch.
Call us at 407-440-6388

Surgical Clearance
Do you need surgical clearance?
Call us at 321-732-6013
24/7 Access to Your Account

Through Our Secure Patient Portal

All patients are eligible to enroll in our convenient and easy-to-use Patient Portal. The Patient Portal gives you 24/7 online access to Bill Pay, electronic statements, and billing inquiries. To enroll, complete the form below or contact our Billing Department at (407) 846

-0626.